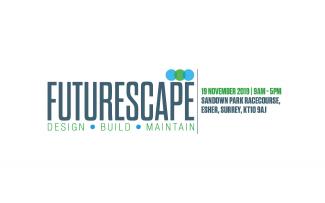 Meet us at "FUTURESCAPE 2019" at Sandown Park Racecourse in Esher
We are pleased to inform you that we will exhibit at "FUTURESCAPE 2019" taking place on Tuesday 19th of November 2019 at Sandown Park Racecourse, Esher, Surrey.
You will find us at stand 25 where we will be displaying our wide range of innovative green roof system solutions. In view of the enormous challenges of climate change, such as heavy rainfall events or long periods of drought, modern urban architecture is going green. The creation of landscaped roofs and podium decks or the use of sophisticated blue roof and biosolar systems has become an important measure to counteract the negative impacts of a changing environment. Visit us and see our state of the art solutions to respond to climate change. We look forward to welcoming you on our stand.
For more information see https://www.futurescapeevent.com/