Green roofs offer so much more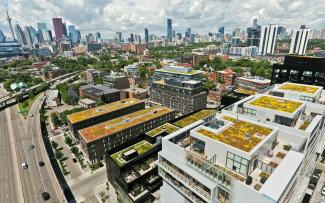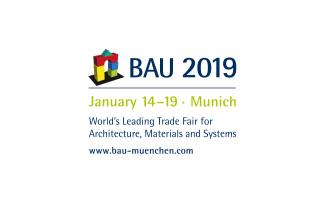 ZinCo at BAU 2019
14th –19th of January 2019, Munich
Hall A3, Stand 119
As a planner or architect, you have always received well-thought out and innovative solutions from ZinCo, relating to all aspects of green roofs. At BAU 2019, ZinCo will demonstrate how green roofs offer so much more.
The reason is that the demands placed on future urban planning and building design are more pressing than ever before, and green roofs are an indispensable part of any solution. Our "Storm Management Roof" uses the roof to store water, thereby reducing the risk of flooding, and our "Urban Climate Roof" helps to minimise overheating in city centres. Increased building density requires green solutions in urban areas, from extensive green roofs and biosolar roofs combining sedum roofs with solar energy systems, to roof gardens and landscaped underground carparks. ZinCo also provides the right technology for walkways and driveways on rooftops and podium decks. We are also breaking new ground in the area of fall arrest systems. Watch this space!
Come and visit the ZinCo stand to see our full range of products and the options available for the professional planning and building of green roofs and landscaped podium decks. ZinCo will be happy to advise you, because the future of the city is green.