Hard Landscapes on Pedestals
Raised Decking and Paving on Pedestals – ZinCo Elefeet® for Hard Landscaping on Roofs with Reduced Load Bearing Capacity
Some roofs do not have the load bearing capacity to carry the load of the base layer, bedding material and surface layer usually required for hard landscaping. In this instance the ZinCo Elefeet® are able to bear the load, and as a result of its minimal weight, only the weight of the surface has to be taken into consideration. Surface water can be drained quickly and easily through the open joints and into the lower cavity; in addition, this open subspace provides good aeration.
If higher Elefeet® are used, water pipes, cables, or water hoses can be accommodated and used, for example, to irrigate adjacent intensive green areas. Each Elefeet® is vertically adjustable by turning the swivel. Even after installation, a single slab can be lifted to adjust the relevant Elefeet®. Elefeet pedestals® are suitable for slopes from 0 % up to 2 %.
The installation of Elefeet® offers various important benefits
Very lightweight build-up – basically just the weight of the pavers.
Quick and easy installation with low amount of materials needed on the roof.
Continuous elevations with easy vertical adjustments possible from 20 mm height to approx. 500 mm.
Integrated 3 mm wide spacers achieve continuous, straight joints that are kept free from pollution and weeds
Void underneath allows for secure drainage even on 0° slopes and gives space for technical equipment (e.g. cables, tubes).
Load bearing capacity up to 500 kg/pc
Wooden surfaces are easy to install and to be levelled out. Excellent aeration of concrete or wooden surfaces is provided.
Very good mechanical and thermal protection of waterproofing and shielding of UV radiation.
Low maintenance and service required.
In addition to the Elefeet® pedestals, ZinCo offers a great variety of accessories (e.g. edge retainers, arm supports, mitre cut support ) to provide solutions for the installation of pedestals in corner and edge areas.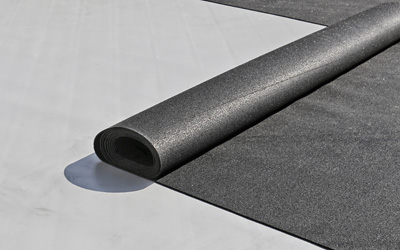 The protection of waterproofing is ensured by the specially designed Elastosave mat.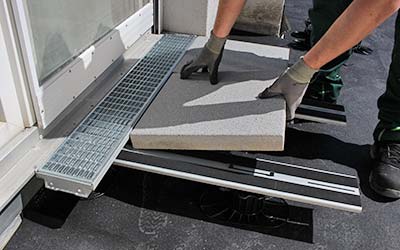 The Cantilever Arm Support allows for close connection to doors or insulating fillets. The doorstep height can be reduced to a minimum of 50 mm, if a grill is used in front.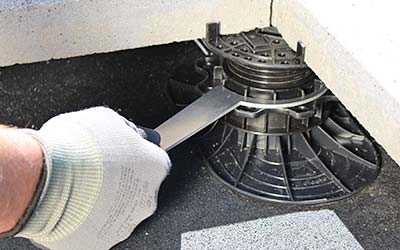 ZinCo Elefeet® allow for continuous elevation with easy vertical adjustments from 20 mm height to approx. 500 mm.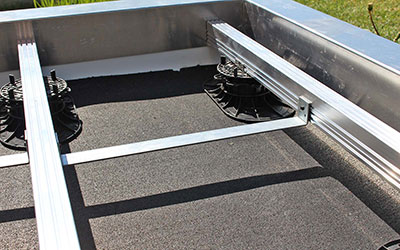 The new Elefeet® rail system is a quick and stable addition to the range. The rails are levelled using the two external pedestals, and only a few Elefeet® elements are needed in between.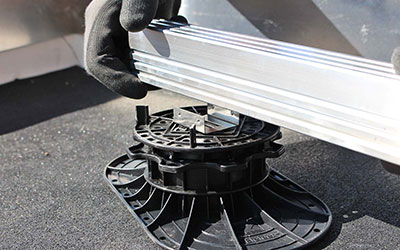 Retainer clips are clipped onto the Elefeet® pedestals without the need for a tool, and the rails are clipped into these clips.
Technical Data
Build-up height
from ca. 70 mm up to ca. 500 mm
Weight, saturated
from ca. 100 kg/m²
System build-up
Diagram
Products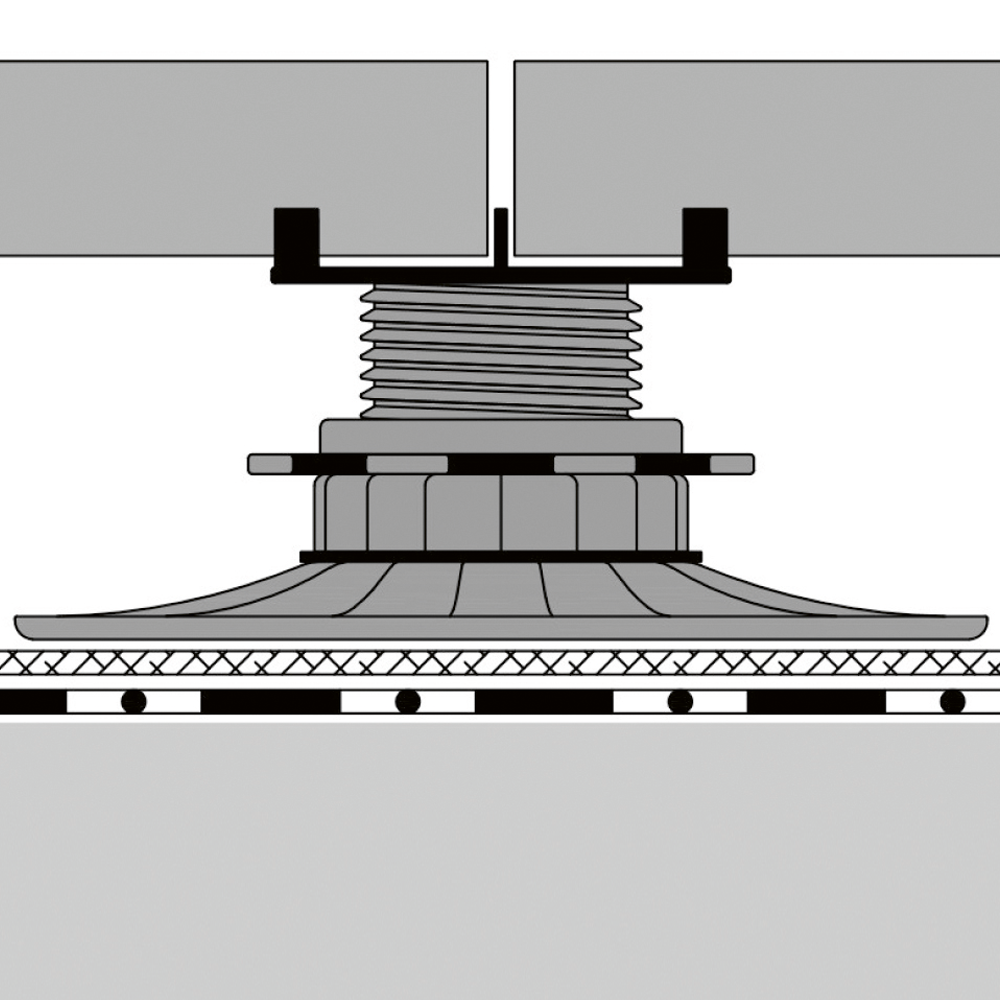 Product Details
Note
The system solution shown relates to the green roof build-up in particular. The roof construction itself is only shown schematically and must be planned and executed according to specialist rules for waterproofed roofs.