Extensive Green Roof "Meadow Scents" – with Sufficient Distance to Standing Water on 0°-Roofs
On 0°-roofs where deeper puddles might remain the standard extensive system build-up needs to be modified to avoid the danger of drowning the plants. By installing higher Floraset® elements (50 or 75 mm) the necessary distance to the water level is ensured. The green roof build-up will be somewhat higher but not heavier as these elements are made of extruded polystyrene hard foam and therefore have a negligible weight. The Protection Mat TSM 32 with its lower retention capacity is sufficient, as water from the puddles is made available to the plants.
Technical Data
Build-up height
ca. 120 mm resp. 150 mm
Weight, saturated
ca. 105 kg/m²
Water retention capacity
ca. 33 l/m²
System build-up
Diagram
Products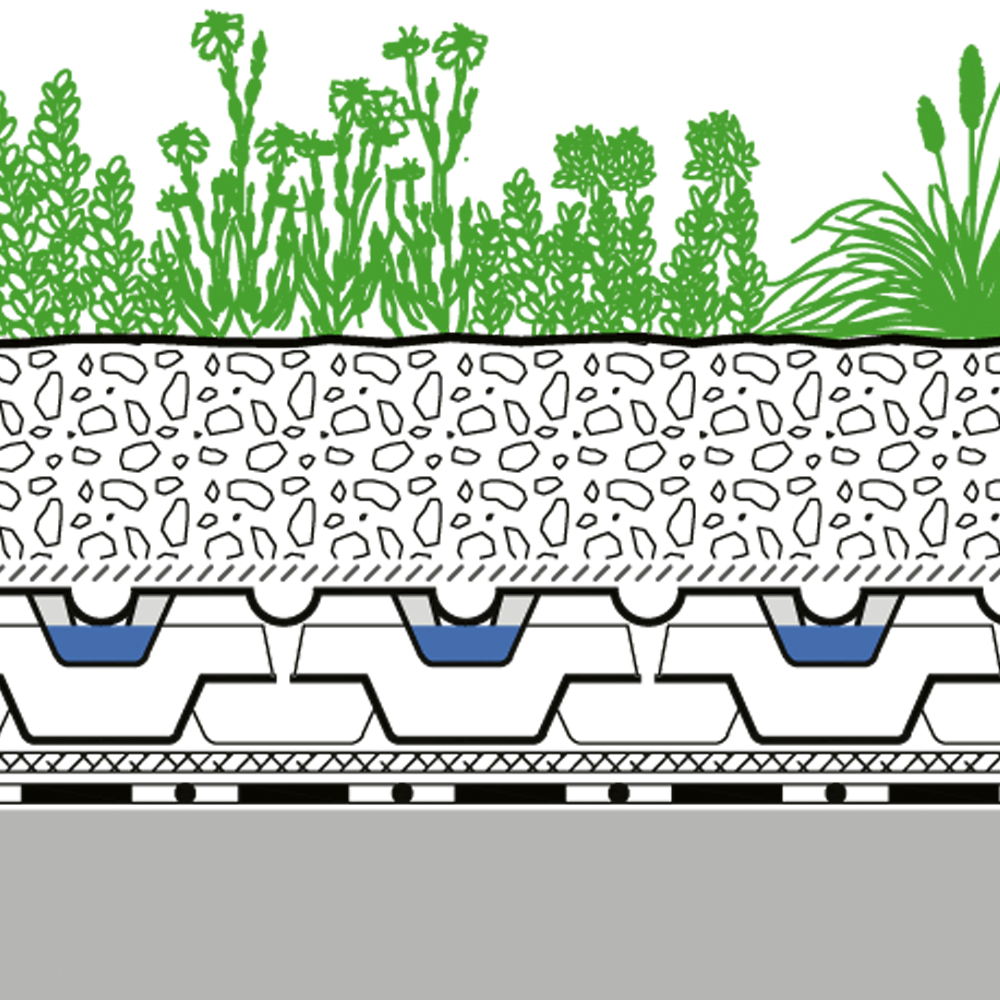 Product Details
Note
The system solution shown relates to the green roof build-up in particular. The roof construction itself is only shown schematically and must be planned and executed according to specialist rules for waterproofed roofs.