System Build-up "Rockery Type Plants" on Inverted Roofs
In contrast to conventional flat roof build-ups, the inverted roof is characterised by a reverse arrangement of layers. The waterproofing is applied directly onto the load-bearing roof structure. The thermal insulation layer follows on top.  As a result, the waterproofing is perfectly protected against mechanical damage.
With inverted roofs, layers that prevent the diffusion of damp must not be installed above the XPS thermal insulation boards. Therefore, the water retaining protection mat has to be replaced by the vapour permeable Separation Membrane TGV 21. In the case, that root barriers are necessary they have to be placed below the insulation boards directly onto the waterproofing. A deeper substrate layer compensates for the water retention capacity of the missing protection mat.
Technical Data
Build-up height
ca. 110 mm
Weight, saturated
ca. 120 kg/m²
Water retention capacity
ca. 36 l/m²
System build-up
Diagram
Products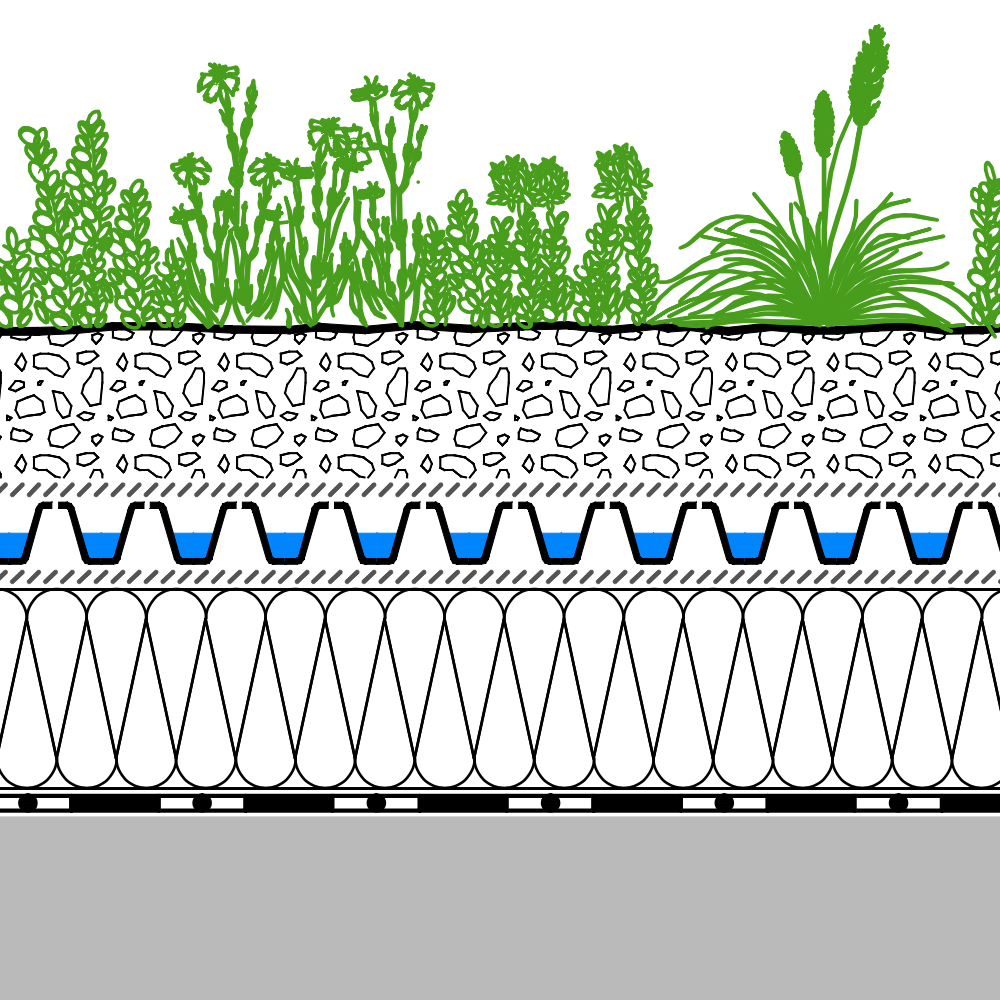 Product Details
Note
The example above shows an extensive green roof build-up with Floradrain® FD-25-E allowing for diffusion, however, most of the ZinCo drainage elements are vapour permeable so many other varieties of ZinCo build-ups can be realised on inverted roofs.
The system solution shown relates to the green roof build-up in particular. The roof construction itself is only shown schematically and must be planned and executed according to specialist rules for waterproofed roofs.