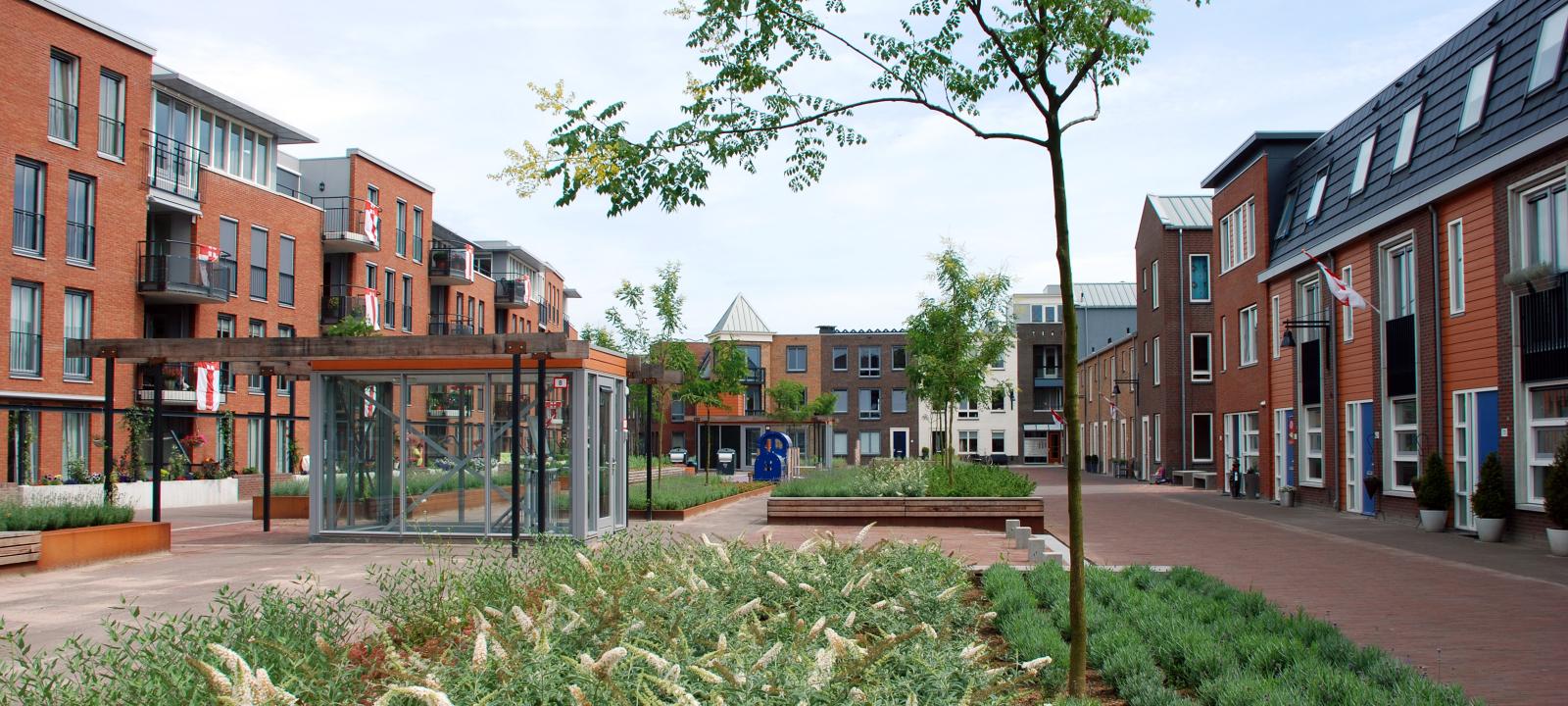 project profile data
Area:
Approx. 2,500 m²
Construction year:
2009
Architect/Design:
INBO Architecten, Amsterdam
Contractor:
Smink, Amersfoort
System build-up:
"Driveway" with Stabilodrain® SD 30
The residential complex "Weltevreden" in Amersfoort is located near the city center and consists of 124 residential units, commercial areas and a two-story parking garage. The single residential units can be accessed via the courtyard. To allow for accessibility by cars for urgent cases a system build-up based on the heavy-duty drainage element Stabilodrain® SD 30 has been chosen. The element was installed on the entire roof surface, even in the vegetated areas. Then it was covered with the highly resistant System Filter TG. The planting beds with shrubs and trees have different dimensions and are bordered with Corten steel. In some parts of the courtyard there are benches. To realize the architect's concept of a harmonious courtyard paving slabs in brown and terracotta shades have been applied.